home > resources and links > management> advocacy> State of The Activity Profession- site map
State of the Activity Profession-Call for Action Meeting
November 13, 2010
(View You tube videos below)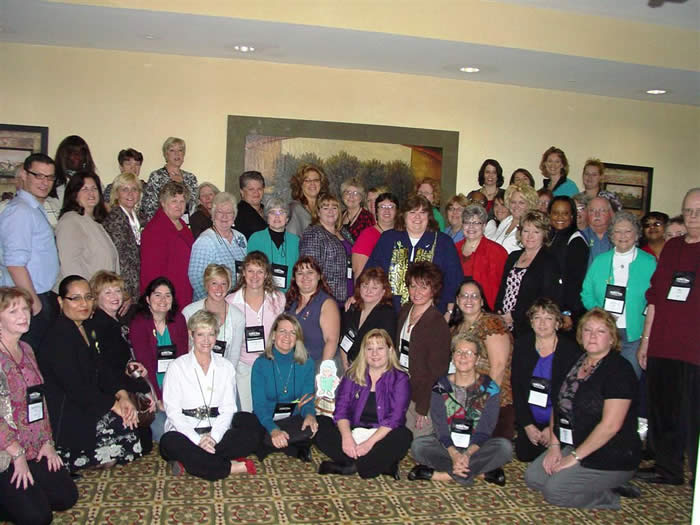 NCCAP and COAP recently held a Call for action meeting in regards to the state of the Activity Profession. Topics included the impact of the universal worker on the activity profession, inconsistencies with regulations, perception of the role of the activity professional, and marketing needs.
NCCAP State of the Activity Profession, Call to Action Meeting, North Carolina, November 13, 2010
88 Dedicated Activity Professionals from 23 States
TOPIC #1 : IMPACT OF THE UNIVERSAL WORKER AND THE CULTURE CHANGE MOVEMENT
Issue/Concerns
Universal worker replacing the role of the activity professional and losing jobs to other departments.
Activity Directors losing their positions and/or responsibility changes.
Many activity staff are being required to take CNA training courses but CNA's are not being required to take the MEPAP and/or the Activity training received is minimal.
Decrease in quality activity programming.
Cancelation of activity programming.
Lack of formal definition of what a universal worker actually is.
Ideas for Action
Conduct national poll for data base (For example: Do you work in a Culture Change facility? Have you lost your job related to the universal worker? Did you have to take CNA training? Has the activity programming changed in your culture change facility?, etc.)
Clearly define an activity professional skill set and implement into a standard of practice.

Does universal worker have this skill set?
Balance between defining skill set and not having them take over the profession.
Be assertive as an activity professional. Advocate. (SEE MARKETING BELOW)
Interdisciplinary approach to quality of life is different than the UW-be sure to educate others about that.
Educate that anyone can do activities but it takes a qualified/certified activity professional or RT to assess and coordinate appropriate activities.
Work jointly with ATRA, NCTRC, and other Activity or Therapeutic Recreation organizations and identify their concerns.
Contact CNA education programs and ask if activity training is part of that training.

Review the training.
Guide the training toward an activity focus.

Develop formal training for universal worker.

Develop curriculum to be used in training of universal worker.
Create DVD for training – make accessible and affordable.
NCCAP provide state level assistance regarding meaningful activities and how that impacts upon on hospital stays, falls, mood, inactivity, etc.
Review NCCAP F248 deficiencies poll to see the connection in deficiencies in F248 for facilities that don't utilize certified Activity Professionals and/or CTRS's.

Find/create definition of universal worker.

Contact state/national association associations regarding their definition of universal worker.
Contact Action Pact (www.culturechangenow.com) and Pioneer Network (www.pioneernetwork.net) see if they have a definition.
Define role and purpose of the universal worker (job descriptions)
TOPIC # 2: LACK OF CONSISTENCY IN REGULATIONS/REGULATORY BODIES
Issues/Concerns
Ideas for Actions
Do our own mock surveys
Try and get Activity Professional on a survey team.
Have an educational curriculum on national level and given to activity associations and instructors and begin advocating this at grass roots level.
Submit more call for papers at various health care conventions.
Educate activity professionals to understand the full scope of the business aspect of a nursing home.
Re-evaluate relationship with CMS and define common ground.
DVD to demonstrate the interpretive guidelines in action.
Gather data about state regulations.
Need to lobby and change legislature

Take out state approved course in F24p (change to MEPAP 2nd Edition)
In F249, revise or remove "Has 2 years experience in a social or recreation program".

Compare MDS 3.0 and F-248 interpretive guidelines.
Write to CMS to request a specific definition and the intent of the word "things" in D0200A1 and/or D0500A1.
You can write to MDS30Comments@cms.hhs.gov
Have consistent training on MDS 3.0
TOPIC # 3: LACK OF RECOGNITION, AWARENESS AND RESPECT OF THE PROFESSION
Issues/Concerns
Many titles of the activity professional is confusing.
Lack of interest in younger people-who will be our future AD's?
Own perception of self worth.
We often become what others think we are.
Viewed as fun and games.
Concerned about not being taken seriously or being credible and term "activities".
Do people truly understand our needs and the quality of services we provide?
We don't speak out enough as a profession or as a professional.
As a profession and as individual professionals, we need to market ourselves and our profession more.
There's great need to educate others about the importance of therapeutic activities.
Ideas for Action
Represent the activity profession at health fair and job fairs, career day.
Get younger folks interested through career days and health occupation programs in the high school.
Look at retention and recruitment of activity professionals.
Recruit younger volunteers.
Careers in aging week. www.aghe.org April 10-16th

CIAW is an annual event intended to bring greater awareness and visibility to the wide-ranging career opportunities in aging and aging research.

Universities and colleges across the world participate by sponsoring events at their schools or in their communities.
Professionalism starts with self
Portray professionalism at all times.
Speak up in care plan meeting and quality assurance meetings
Address standards of practice relating to social networking sites.
Dress for success.
Improve writing and communication skills.
Demonstrate clinical skills and knowledge.
Advocate for self and profession.
Demonstrate confidence and abilities.
Show pride.
Become involved with local, state, national activity groups
Become NCCAP certified.
Educate self (MEPAP, continuing education, etc.)
Develop an elevator speech . What do you tell someone when they ask you what you do for a living? Begin with by saying, I "I am a certified….".
Internal Marketing/Education-Market from the Ground Up
Educate Administrators and Department heads.
Increase communication of the value of what we do.
Communicate in morning meetings, nurse's report, QA meetings, care plan meetings, committees
Advocate and market in facility newsletters, flyers, bulletin boards, poster boards, pamphlets, etc..
Activity in-services for facility staff.
CEU/Contact hours incentive to put on presentation for staff.
Make activity inservices mandatory for facility staff.
Provide inservices for the department heads and administration.
Annual Activity/Recreation Expo
Celebrate NAPW. Focus on marketing rather than recognition. Set up an education table in the lobby.
When a special event or activity program is featured in a newspaper, on the news, magazine article, etc. – make sure you say you are certified activity director. State role and importance of activity professionals.
Volunteer coordinator can make a positive impact on volunteers and volunteers go out and advocate about quality of life and activities.
Look at financial impact of the activity program on facility.
External Marketing/Education
Focus on the consumer (the family). Promote to the facilities about the importance of activities. Show families what they should ask the activity director. Give them specific questions related to activities.
Acknowledge other disciplines in our field and get them involved and educate them.
Increase marketing for field - through other Health Care organizations.
Prove to others what we are doing matters and have our voice at their conferences.

Increase the training for the nursing, administrators, social workers regarding activities/benefits.
Encourage administrators to have activity/quality of life topics on their agenda.

Maintain and build partnerships with other organizations.

Activity professionals can meet with state DOH to network and discuss activities and the survey process.

MEPAP instructors can become more involved with Health Care associations.
Be more unified as a profession-not just local , state, or national associations but communicate more and establish stronger relationships.

State Activity organizations working with local organizations – more networking and support.
More unity between state associations and national association. More collaboration as one
Holding people and associations accountable for actions and full disclosure.

Establish relationships with local politicians.

Templates for mailing – how to write congressman, senator.

Contact Ellen DeGeneres and other shows to inquire about having a topic about activities.
Get on game shows.
Write articles for Provider Magazine, Long Term Living, HCPRO, etc.
Write about the Activity Professional on various health care blogs.
Hire consultant to do wage analysis study related to skill set.
Create a list of national resources to infiltrate to prove/communicate value of activities.
Demonstrate Importance of activities and MDS 3.0.
Empower activity professionals – what is it like to be a professional?
Create videos for You Tube that focus on education, promotion, and benefits of activities.

Facilities can make these videos.

MEPAP instructors can incorporate this as a practicum assignment for students.

NCCAP State representatives

Set a term limit and ensure standards of that position are being met.
Develop job descriptions for state representative.
Include marketing and promotion of NCCAP.
NCCAP State Reps to have a table at state conferences.

NCCAP to develop tools for the professional for educating others about profession.

Provide PowerPoint materials, videos, and other promotional items.
Brochure: Why hire NCCAP certified activity professional s? - Include standard body of knowledge, economic benefits, resources base.
Use MEPAP instructors to market NCCAP.
Evaluate NCCAP website for efficiency.

State Associations

Have NCCAP create standard job description format, focusing on task analysis and define skill set.

Include state listings of state regulations that are accessible to all. (This already exists on NCCAP website).
Standards for the state association and organizations.

Protocols for state associations.
Does your state association advocate?

Gilbert guide. www.Gilbertguide.com
Consider moving NAPW to august because too close to holidays the January date is too close to the holiday season.

---
View on You Tube
Round Table Discussions-Part 1
Round Table Discussions-Part 2