resources and links > programming > special events/themes> christine's themes >Broadway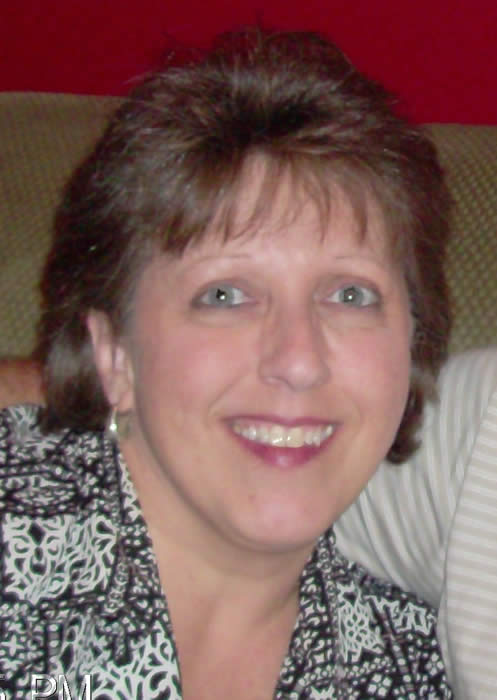 CHRISTINE'S THEMES: CREATIVE THEMED ACTIVITY PROGRAMS
By Christine Jennings
GIVE MY REGARDS TO BROADWAY
In honor of Broadway Musicals Day – 29th

Learn & Listen – Read through the history of Broadway theatre on Wikipedia.org. Share some of the highlights during the history of Broadway with the residents. Ask if the following questions:
Have you ever been to see a Broadway show in New York?
What year did they attend?
What was the name of the show?
Do you remember who played the starring role? If they have never been to NY, have they ever seen a Broadway show preformed by a local theatre group or a movie based on a Broadway show?
Get the residents geared up for a fun day based on Broadway.
Game – Broadway Musical Hits – This is a true or false game. You can either divide the residents in teams or keep score by placing each residents name on a white board when they give the correct answer. However you want to keep score or just do this as a group for a fun way to learn about the hit musicals on Broadway. Below are some questions with answers to start the game with.
The Broadway musical "110 in the Shade" was based on the 1954 play "The Rainmaker". (True)
The musical "13" was based on the life of 13 year old Evan Goldman as he moves from NY City to Appleton, Indiana. His dilemma is when the move conflicts with the celebration of his Bar Mitzvah. This musical premiered in 2007 in Los Angeles and transferred to Broadway in 2008. (True)
The musical "All Aboard" was a 1974 Broadway musical. (False, the year was 1913, not 1974 when it was on Broadway)
The year the Broadway musical "All-American" by Charles Strouse and Lee Adams was 1962. (True)
"Birds of Paradise" was a 1987 Off Broadway musical. (True)
The 1942 Broadway musical "By Jupiter" music was written by Lorenz Hart and the lyrics by Richard Rodgers. (False, the music was written by Richard Rodgers and the lyrics by Lorenz Hart
In 1960 "Camelot" the Broadway musical was filmed by Warner Brothers in 1976. (False, this musical was filmed in 1967)
"Christine" was a Broadway musical in 1960. (True)
"Cats" opened first on Broadway in 1981 and then in the West End in 1982. (False, is opened in the West End in 1981 and then on Broadway in 1982)
In 1955 the book "Damn Yankees" was on Broadway as a musical. (True)
Dr. Seuss "How the Grinch Stole Christmas" was not a Broadway musical. (False, it was on Broadway in 2006)
In the 1982 Broadway musical "Dreamgirls" a notable song is "And I am Telling You I'm Not Going". (True)
In 1954 Harold Rome wrote the music and lyrics for the Broadway musical "Fanny". (True)
Zero Mostel was cast in 1964 as Tevye in the Broadway musical "Cat on the Roof". (False, it as "Fiddler on the Roof")
The notable song "Comedy Tonight came from the 1962 Broadway musical "A Funny Thing Happened on the Way to the Forum". (True)
In 1939 Marvin Hamlisch wrote music for the Broadway musical "The Goodbye Girl". (False, he wrote the music in 1993)
"Hair" was Off-Broadway in 1967 and Broadway in 1968 and the most notable song was "Aquarius". (True)
The 1971 Broadway musical "Jesus Christ Superstar" had no notable songs. (False, it had three notable songs: Superstar, Heaven on their Minds and Everything's Alright)
"Little Women" was on Broadway as a musical with music by Jason Howland in 2005. (True)
George Abbott's book "New Girl In Town" was a musical on Broadway in 1957. (True)
If you need more or want different questions check out the List of musicals A to L and M to Z on Wikipedia.org.
Food – Since Broadway is in New York, then cook up some NY food. Here is a list of easy foods that the residents can help make that Wikipedia.org notes as Cuisine_Of_New_York_City which identifies its origins with NYC:
Hot dogs served with sauerkraut, sweet relish, onion sauce, ketchup and/or mustard.
Baked pretzels
Italian Ice
Waldorf Salad
Doughnuts
New York-style cheesecake (make the mini version so each resident can make their own to eat)
Exercise – Select your exercise music based on the Broadway musical or Songs about New York.
Creative writing/Craft – Ask the residents to think about their life and make up a title for a Broadway musical which describes their life. Have them draw, paint, or cut out pictures from magazine to paste on poster board along with the title. While they create their posters let them talk about their title and why they choose it to describe their life.
Game – With the Broadway musical titles used in the first game create a word search for the residents to do on their own, or use it as a conversation starter when you do your one on one activity.
Staff/resident activity – To get your staff involved with the residents or just to have a staff activity to entertain the residents ask them to perform songs or a short skit from a Broadway musical. Their performance can be held during a family night at the facility or during a social hour while serving light refreshments.
Movie – There are so many movies that came from Broadway musicals that there are just too many to list, but here are a few of my favorites:
Fiddler on the Roof
Cats
Oklahoma!
The King and I
My Fair Lady
Funny Girl
Grease