resources and links > programming > special events/themes> christine's themes >christmas in july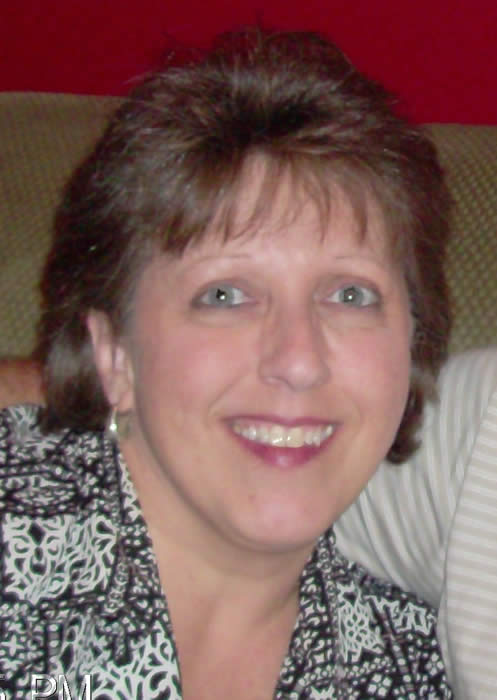 CHRISTINE'S THEMES: CREATIVE THEMED ACTIVITY PROGRAMS
By Christine Jennings
CHRISTMAS IN JULY



Pull out your December calendar because this is not your normal Christmas in July. Today will be your planning day for Christmas with your residents and staffs help.
Listen and learn – Read the history of how Christmas in July got started and discuss with residents if they made Christmas plans in July when they were raising their children or maybe they did this as a child. Let them know how many days left till Christmas to set up your intro to today it is all about planning for Christmas. To put them in the spirit play some Christmas music and serve hot coco with sugar cookies.
Facility Activity – Have staff and residents come together to decide on a Christmas decorating theme. Christmas themes are fun and it gets everyone in the spirit of love, joy, peace and giving. It also gets them a goal to work towards when there is a plan in place leading up to an event. Ask each to make suggestion of themes such as Snow men, penguins Candy Cane Land, Silver Bells, Country Christmas, Vacation Christmas, …etc… Once the theme list is voted to only three remaining themes then ask them to suggest what type of decoration and make a list of all the items that are mentioned.
Most likely a lot of staff can't come to this voting activity, so later that day send out the list for everyone to vote on one Christmas theme. Give them one hour to vote and drop them in a Christmas wrapped box located in a centralized area. At a set time collect all the votes to tally the winning theme. At the end of the day post the winning theme on the bulletin board. If you have second and third shifts then allow 48 hours to ensure all staff gets to vote.
Once the theme is picked then start asking everyone to look through their home decorations for something that will fit the theme that the facility can use. Set a date for all decoration to be turned in so you can evaluate what needs to be purchase to complete the theme decorations. Or you can ask for volunteers to be part of a decorating team. Set up a date and time that decoration can be put up. When you schedule this make sure you note to provide refreshments for that time in appreciation for the staff and residents participating on the decorating team. Make sure to mark all dates and times you set up today on your calendar.
Christmas craft plans – This will not be a craft class, but a craft planning class. Show different crafts that they can work on once each month until Christmas so they can give as gifts to love ones. Once they have voted on the craft(s) you will know what to order to prepare for the special "Christmas Creative Workshop". This also will help you with the budget so you can purchase the material each month and not have to pay it out at all one time. Besides you will have a chance to purchase the items on sale to make your budget go further.
Christmas Choir – Now is the time to sign up residents to participate in the Christmas Choir to sing for the staff. Once you see how many are interested you will know if this to proceed with getting a music director or not. Ask a volunteer or maybe a music student in college to help organize the choir and set up a schedule for choir practice. If a voice choir is not possible then ask about a Bell Choir, or both. Decide on a date for the choir to perform and make it a social activity, complete with some of the cookies they made as refreshments. Make note to also serve coffee, hot cocoa or tea.
Christmas party idea time – Once the theme is decided then you will need to ask them to decide if they want type of Christmas party they want; dance, dinner, Secret Santa or a re-gift party after Christmas. Decide on the date and time in December to have the party and write it down.
Christmas baking – make a list of things they can make and freeze for Christmas. Cookies will freeze up to one six to eight months and still taste fine when thawed. Let them pick from your list and mark the dates you will have the Christmas Bake off groups.
Christmas outings – Gather them all together to decide on their Christmas outings. Where they would like to go shopping? Do they want to go to a local Christmas play? Do they want to go out at night to see the Christmas lights? Go ahead and pick a day because this is what this is day is all about (at least for something different anyway).
Community project – Serve a Christmas treat and have a list of community projects the residents and staff can work on between now and Christmas, but they need to make a choice today. Be prepared and have a complete list of worthy projects for them to choose from. Some of the yearly project to start your list are:
Toy drive – have staff, family or volunteers bring in toys that just need a little TLC to make them like new to donate for the Christmas toy fund. Residents can wash, dress, mend and fix any toys to give them a fresh look so other kids can receive something for Christmas.
Shoe Box – Start asking staff, family and friends for donations to fill shoe boxes to give from your facility. Remember the shoe box cost $7.00 (price last year) for shipping overseas. You can find out a local drop off place to mark on your calendar for the date they need to be turned in. Residents and staff can pack the shoe boxes with items set for a girl or a boy according to the age chart for each box.
Christmas cards for soldiers – Start making Christmas cards to send out to soldiers.
Angel tree – Set up a tree with names you get from the Salvation Army to purchase gifts for the little angle names you will get for your tree. You may only want to pick one or two names off a local mall Angle tree and pull all your money together to purchase all the gift wish list on the angles list. Either way this is a good project.
Check out your local area charity organizations for complete details on the projects and the required turn in dates. Make sure that the residents and staff understand that the choice must be made today so you can start the planning process and schedule the activity dates/time to let them work on the projects. If you have to narrow the list down to three and vote on the project, then do so. If you have a large facility with different shifts then you can break them down in groups and let each group pick a project. The more projects you can make into an activity work shop, the quicker your August – December calendars will get filled. Once the decision has been made mark it on your calendar to ensure you don't mix up dates or times. Once you have them on the August – December calendar you can send out a date reminder list with the exact dates and times to all the staff and residents so they will remember to attend the projects they want to participate in. This list is separate from your regular activity calendar because it is just a list with dates and times, and your regular calendar will be just one more reminder for them as well.
You have just turned your December planning into a day of activities. This same concept can also be done for other big events or holidays. It also lets your staff and residents participate more with the planning side of activities and may give them some insight as to how much work is involved in planning activities.
By the end of the day you should have at least one or two days a week from August until Christmas scheduled for Christmas crafts, choir practice, baking/freezing, community project, outings for shopping and plays, as well as making or collecting Christmas decorations for the theme to put up. You should have most of your Christmas calendar completed with few days left to fill with additional activities, guest speakers or last minute project completions.
Don't forget to get a head start on making phone calls to get volunteers lined up before they are all committed to other obligations during the holidays. During each activity today ask staff, residents or volunteers if they have suggestions for people they know that you can contact to help out for the holidays. If so, then write down names and contact number now so you don't forget later. Remember to note on your calendar dates to send out reminders and follow up calls to confirm the volunteers, guest speakers or entertainers still have your activity on their schedule. This will give you time to find someone else if something has happened and they cannot come as planned (things happen…).
Now is also the time to start asking for donations for anything that you may need during the holidays that your budget can't cover. Once all this is done you and your staff will be able to enjoy all the activities for Christmas and have the much needed time for your own personal family celebrations too.