resources and links > programming > special events/themes> christine's themes >manners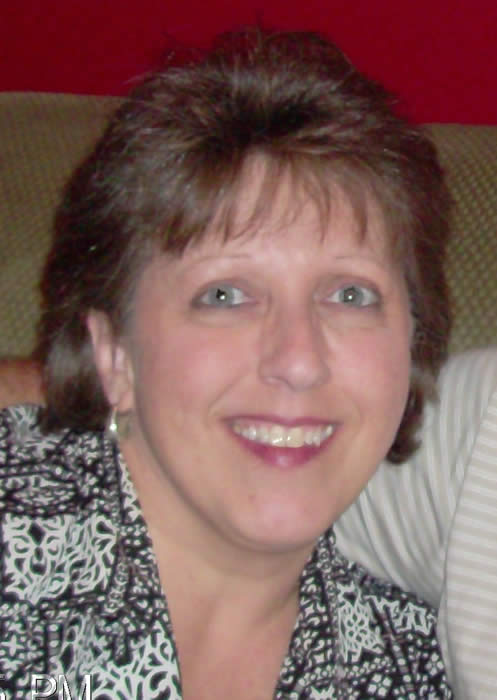 CHRISTINE'S THEMES: CREATIVE THEMED ACTIVITY PROGRAMS
By Christine Jennings
MIND YOUR MANNERS

In honor of Children's Good Manners Month
Learn & Listen –I found a great article on wikihow.com/Have-Good-Manners that reminded me of some manners I had been taught, but recently failed to use, which gave me the idea for this special theme. We all forget our manners once in a while and we all could use a reminder on when and where to use our manners. Since today's theme is all about manners it would be wise to review our own manners before this activity. The article had some new "tech" manners as well, which you can share with staff or residents that communicate by computer or text on their cell phones. Technology has come a long way and it has its own set of manners too.
Get your discussion started by asking everyone to please take a seat. Thank them when all are seated. Ask the following questions:
Do we remember what our mother and father taught us as children about manners?
What were some of the manners your mom or dad continually reminding you to do?
What are some basic manners that you use all the time?
What are some manners you don't seem to use as often like you did when you were younger?
Do you think people use manners as often now like they did when you were younger?
Game –"Name that manner" – Make a list of manner description and see if your residents can give it the correct manner name. Example:
A polite expression of one's gratitude - (Thank you)
To be the will or pleasure of. - (Please)
To greet hospitably and with courtesy or cordiality. (Welcome)
As a synonym it may refer to specific acts especially in social or conventional situations or the person responsible for these. Such as in an interruption - (Excuse me)
An excuse or forgiveness for a fault, offense, or discourtesy - (Pardon)
A function word to express the negative of an alternative choice or possibility - (No, thank you)
To accept with pleasure the occurrence or presence of - (You're welcome)
To value or admire highly - (I appreciate you)
An expression of regret for a mistake or wrong - (I apologize)
This is an act that usually a man will do for a women when entering a building, however it is polite for a woman to do it as well or a man to do it for another man if they have already done the action themselves. – (holding a door open to let another person to enter in first)
Now think of some manners to add to the list. To make it a little more interesting ask the resident that answers to give an example of the manner in a complete sentence or to describe a situation that the manner would be used in. This will get them thinking about how often they use their manners with other residents and the staff.
Food – Well now what would you do with food to incorporate it with today's theme? How about the proper use of complete table ware in a formal setting? I know this is a far stretch, but how many people know all the silver ware settings, or have ever had the opportunity to learn? This can be a fun learning experience or a refresher for others and may bring back some great memories as well. You can check out a book of table manners and etiquette at your local library or find them on line. You can also find how to set a formal table on ehow.com/how_267_set-formal-table.html. Get the Food staff involved with this activity to help the residents learn proper etiquette at the dinner table. As a reward for only the residents that came to this activity have them a special formal dinner so they can test out their newly learned table skills. Remember to have them dress up for this special dinner in honor of their participation to this activity.
Craft – Get out the old magazines and make a collage using words and pictures relating to manners. You will need the following materials:
Old magazines
Scissors
Paste
Poster board
Imagination
Now let residents hunt through magazines to find words and pictures relating to good manners. Instruct them to cut them out and use their imagination when pasting the manner items on their poster board. OR make it a group project for a large poster to hang up in the activity room as a reminder for all of us to use our manners.
Game – Which country manner is this? This game was based on information from Wikipedia – Table Manners. The site list table manners from different countries, since our facilities are now communities of different cultures then this will be a fun for all and a learning game for some.
Take some of the information from the website and see if the residents can guess which country it applies to. Below are some examples to get you started with the country in ().
Eating is done without cutlery, with the right hand, from a communal dish. (Africa)
It is rude to show up early at dinner; try being 15 – 30 minutes later than expected. (Tanzania)
Guest are always given the best portions of food and refusing to eat is considered bad manners. (Afghanistan)
Never use chopsticks to move bowls or plates. (China)
This country's meals are served on a banana leaf that has been cleaned with warm water. Vegetables are placed on the top half of the leaf, and rice, sweets, and snacks on the other half. (South Indian)
In this country one should wait for the host or hostess to tell you to eat three times before eating. (Japan)
Pointing your feet at others is impolite – point your feet away from them. (Malaysia)
Don't look into others' saucers while eating. (Pakistan)
When one is offered by the host to try some food, refusing to consume the food offered is considered highly offensive. (Philippines)
Swipe your mouth when you had a drink and never drink fro the bottle. (Brazil)
There are lots more to choose from to keep the game going, so check out Wikipedia.com "Table Manners" to get more table manner questions.
Movie – The only movie I could find that relates to social manners is the 1958 movie starring Leslie Caron as "GiGi". This nine academy award winner is a tale of a young woman in early 1900s Paris whose aunt and grandmother groom her with social manners for the tradition of being a well-cared-for courtesan. It is a musical, funny and it ties in with today's theme on manners.