resources and links > programming > special events/themes> christine's themes >march madness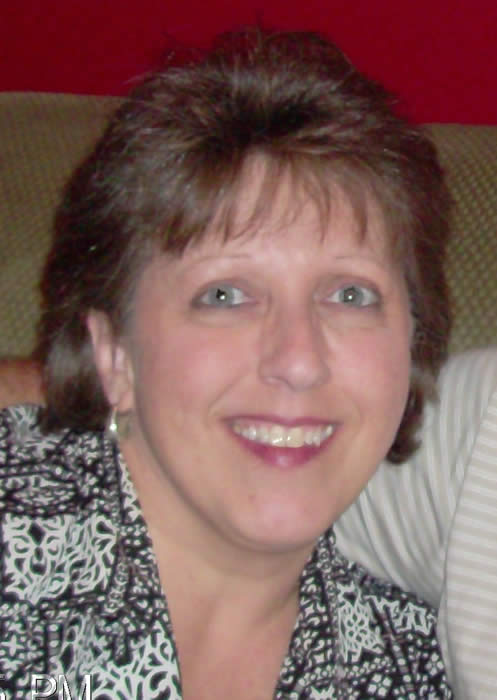 CHRISTINE'S THEMES: CREATIVE THEMED ACTIVITY PROGRAMS
By Christine Jennings
MARCH MADNESS

Learn & Listen – Review the history about March Madness on www.marchmadness.org under history and share this information with them. Ask residents what they know about basketball rules, plays or just the game in general? Talk to your residents about how March Madness got started and how it has changed over the years since it began. Ask residents if they have ever attended a regional game. Get them talking about their high school basketball teams. Did any of them play high school basketball? Ask them to name off some high school teams in your area. Did their children or grandchildren play the basketball? Ask any questions that will get them interested in the game of basketball.
Game – Basketball Slang
What on earth does that mean? Play a guessing game with residents to see is they know or can guess what the basketball slang means. Give them three answers so they can have answers to choose from.
Here some to get you started:
Rock
The name of a throw
The couch
The ball
Answer = c
Glass
Something the players drink from
The backboard
A players position
Answer = b
Board
The score board
The name of the player sitting on the bench
Rebound
Answer = c
Downtown
Ball thrown from 3 point range
A place the game is held
A dance the player does when he scores
Answer = a
Paint
Another name for the team colors
Something the fans use in support of their team
A free throw lane on the court
Answer = c
Air ball
When the ball is in the air
A shot attempt that misses the rim
A new type of basketball
Answer = b
Hops
The name of the basketball rim
A nickname for the game
What they call a player that can jump especially well
Answer = c
Camped out
A player that stays in one spot on the floor for a long period
Another name for a bench warmer
What fans do to get in line to buy tickets for the game
Answer = a
Flop
A play gone wrong
A player that goes down with little contact in order to draw an offensive foul
The loosing team
Answer = b
Brick
What it feels like when hit by a basketball
A type of basket ball shoe
A shot with terrible form which results in a miss
Answer = c
Prayer
What the team has before a game
What fans do if they made a bet
A shot attempt from outside the normal range of a player right before the clock runs out
Answer = c
Schooled
What they call a player that has excellent grades
A successful offensive play that makes the defensive player look bad
What they call teams that hang out together
Answer = b
Packed
A blocked shot
A sold out game
When all the players grab for the ball at the same time
Answer = a
Hack
When a player is mad
Usually an intentional foul
A special play to win the game
Answer = b
If you know other slang terms then add them to the list. Have fun with your residents and help them to learn about the game of basketball so they can enjoy March Madness.
Food – Doughnuts for dunkin
Make some Doughnut shaped into either balls or stick form for a "Slam dunk" food snack. You can find super easy recipes on allrecipes.com and search "Super Easy Doughnuts". You can also use a can of sweet rolls, cut a hole in the center, fry until golden brown, let drain on paper towels and before it cools completely sprinkle confectioner or cinnamon sugar on top of doughnuts. You can also add a thin glaze made from confectioner sugar and milk. This glaze will be thin and harden after it sets up. Serve with coffee so residents can make their own "Slam dunk" to enjoy.
Exercise –
Get out the balls (basketballs if you have them, if not plan balls will work just fine)
Dribble the ball for several minutes
With ball between their knees squeeze several time to work their legs. For those that can not work their legs have them to hold the ball on their lap and squeeze between their hands.
If you have a basketball hoop then let the residents shoot some hoops. If not then use a hula hoop instead.
Any ball related exercise on this day should get the residents moving.
Demonstration – Contact your local high school to see if some basketball players could come out to do a demonstration for the residents. You can also invite the cheerleaders to do a half time dance demonstration.
Craft
Let residents help make basketball cut outs from orange construction paper. Use black markers to make the lines that are typically found on a basketball. In the middle of the basketball cut out write the name of a local high school team that is participating in the March Madness games. These will be for your next activity game. If you are planning to do an entire week of March Madness then make sure to do this craft on the first day.
Game
Using the basketball cutouts made in your craft activity, pin or tape them up randomly around the facility. Just for fun have the residents to search for the team that won the game that day and the resident that finds it first has to bring it to you to collect their prize.
OR
Do the old office style basketball game of throwing rolled up paper (use used newspapers) and see if they can get it in the wide mouth trash can. Hey, it's quick, cheap and almost everyone has done this either at home, school, or while at work. It seems to be a favorite pass time at some point in our life.
OR
Make up a word search game with the local teams names.
OR
If you have a Wii play a basketball game on it.
Movie
These are some I found, but have not watched myself, so please review any movie listings to see if it is appropriate for your residents.
The Pistol – 1990 – Rating G – starring Nick Benedict, and Boots Garland
The Heart of the Game – 2006 – Rating PG13 – Ludacris, and Joyce Walker III
Glory Road – 2006 – Rating PG – Josh Lucas, and Derek Luke
OR
Instead of a movie have a March Madness game viewing since some of the games are shown on TV. Make sure to have popcorn, and other snacks for all residents to enjoy while they cheer on their favorite team.