resources and links > programming > special events/themes> christine's themes >spring clean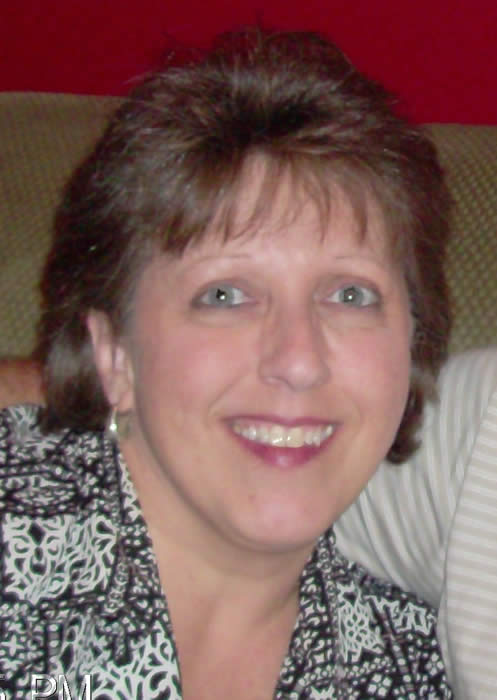 CHRISTINE'S THEMES: CREATIVE THEMED ACTIVITY PROGRAMS
By Christine Jennings
SPRING CLEAN

This is a working activity to help residents achieve a sense of value and pride in the place they call home.
Learn & Listen – I am not sure if everyone had the traditional twice a year major cleaning of their home, but as a child my mom did a Spring cleaning usually around April so the windows could be open to air out the winter stuffiness and again in Fall to prepare our home for winter. In the spring we would clean one room each day until every room was spotlessly clean. There were lots of major things to do like clean windows, wash moldings around the floors, paint, wash all window treatments, install screen windows, clean carpets or wax wood floors, closets were cleaned out and all winter clothing put in storage and spring/summer clothes were hung in their place. There were kitchen cabinets to clean and of course new lining paper had to be put down in the cabinets to match the new color scheme for the year. The bed rooms were about the same with the exception of the extra chore of turning the mattress and of course all the rooms had to have the furniture cleaned and moved around to give a fresh look about the rooms. Yes, spring cleaning at our house was a major event and believe it or not as children we had the best time helping mom with all the major chores It was the daily chores we did not like to do…lol…for some reason the harder chores were easier than the same old daily cleaning we had to do. I guess it was because we knew that these major chores only came around twice a year instead of everyday.
Ask the residents if they remember helping their mom or grandma with the yearly spring cleaning around their house. Did they wash walls or paint? What type of cleaner did they use to wash windows? Did they have to help clean out the tool shed? What were some of their funnies memories about spring cleaning? Make sure all your residents attending this activity have a chance to tell their story about spring cleaning memories. Encourage residents to do a little spring cleaning in their own rooms such as changing out picture frames with new pictures, pack away their winter clothes and put up spring/summer clothes in their closets or dresser drawers, change the door decoration or change their bedspread to a lighter color. Encourage their family members to come participate in helping them make some simple changes to their room as part of the spring cleaning theme.
If you plan early enough you can ask all staff member to get involved in the spring cleaning theme by asking them to do an extra cleaning of their assigned area. Ask them to sort through the papers on their desk, complete any delayed filing task, rearrange their station and wipe down any areas that may be missed during regular cleaning. Ask if the maintenance can clean and change around pictures for a new look. If you have a sun room that has chairs with cushions you can make or purchase some new cushion covers, add new table clothes to end tables, wash and rearrange any flower arrangements, move the furniture around a little. Remember if you have blind residents you will need to walk them through so they can learn the new layout. Don't over due the changes and as always keep your residents in mind with making any type of changes. Some will be excited to see the changes while others may become frantic with confusion. This theme can be a big event or just a simple fun day to remember the refreshing of our homes to welcome in spring.
Game – Matching game – You will need to print pictures of the following items and attach (glue, tape or staple) to poster board or stock card paper:
Mop
Bucket
Broom
Dust pan
Paper towels or newspaper
Windex cleaner or vinegar
Curtains
Windows
Paint brush
Paint pails
Carpet cleaner
Carpet
Silver plate
Silver polish and polishing cloth
Scrub brush
Soap scrub powder
Shuffle the pictures good then turn face down and number each with big numbers 1 through 16. Pin up or tape the picture face down with the numbers showing to the residents on a wall or board. Let the residents take turns calling out two numbers each. Turn the cards over to see if they can match the cleaner with the cleaning tool. Example: Mop will match with bucket, broom with match with dust pan, etc. Play this game just like the matching game we all have played in the past with the exception that there are not two items alike, however these two items work together will help you clean.
Food – Today's activity with food will not be a food preparation but an activity to clean out the activity kitchen. Ask residents for their help to clean up the kitchen. Pull out all the cooking supply from the cabinets and set on tables so residents can check for expiration dates on each item. Make sure to have a magnifying glass on hand because even good eyes have a hard time seeing the dates that are small print. Throw out the expired items and have one resident make a list of items that need to be replaced. Do the same with the fridge and freezer. Have residents that can help wipe out the cabinets shelves or ask volunteers to help with this task. If you have a window consider replacing the curtains to a different design and if you have any other kitchen décor then either clean them or replace them for a new look. Make sure during the cleaning you have drinks on hand and some snacks to reward your residents for their hard work. OR skip the cleaning and make spring rolls with the residents and enjoy.
Exercise – During exercise today do some of the movements that one would do during their house work.
Do the wax on, wax off movement with the arms like in the movie Karate Kid. With both hands held up in front or on a table top begin moving hand in a clock motion and the other in a counter-clock motion, and then reverse the arm movement. Make big enough movements so the arm is stretched out and the upper arm is getting exercised as well.
While sitting down have residents hold to the side of their chairs and raise their legs as if a vacuum cleaner was going under them. Repeat several times slowly.
Raise arms from waist area to above their head as if they were lifting something to put in a cabinet. Repeat several times. Remember to tell them to do this movement slow since you want to achieve the same strength building motion that it takes to lift a heavy object to be placed in a cabinet.
For residents that can bend their knees, let them bend and straighten to pick up laundry. For residents in chairs let them bend as far as they can and stretching their arms in motions to pick up laundry. Remind them not to bend forward to far because you don't want them falling out of their chairs. Remind them slow movements work best and not to extend a bend or stretch to far so they don't get hurt.
Craft – Again this will be a working activity to go along with our theme. Ask residents to come help clean out the craft center closet/cabinets. Have some match crafts items to put in containers/baskets and label with the contents on each. If this is already done then just remove craft containers and clean off shelving, then reorganize containers in order. Remember glue and paint do not last forever, check to make sure glue sticks have not dried up or the paint has not harden. Trash any old unusable material and have a resident make a list of craft items that need replacing, or supplies you are out of. Keeping a complete inventory of your craft supplies will help when it's time to make your next craft project purchases. This will also help the residents see what you have that they may want to make for their next craft project. Now is a good time to ask residents for craft project ideas that they might have made in the past and would like to do again.
Game – Find it in the sink – This will be a challenge game to see which resident can find dishes (toy or small plastic utensils in a box filled with packing peanuts, popcorn or use shredded paper. Fill box for each participating resident and mix in small plastic cups (the Dixie 2oz size will work best), small desert plates, small bowl, forks, spoons and mini baby bottles. I recommend you put at least five items per box or at least the same number of items in each box for easy tracking. Make sure the box is deep enough to cover all the items you put in for the residents to find.
Instruct them to find the items in a certain amount of time then start your time. The first to find all five items wins. Or you can ask them to feel around and pull out a certain item like the fork. The first resident to successfully complete your instructions in finding the specific item wins. You can play this several times or race until everyone has found all their items in their sink-box.
Social – After all is cleaned then reward everybody with a time to relax in their clean activity rooms. Serve light refreshments and enjoy some relaxing music. Remember to thank all residents and staff for participating in today's cleaning event.