resources and links > programming > special events/themes> christine's themes >Vietnamese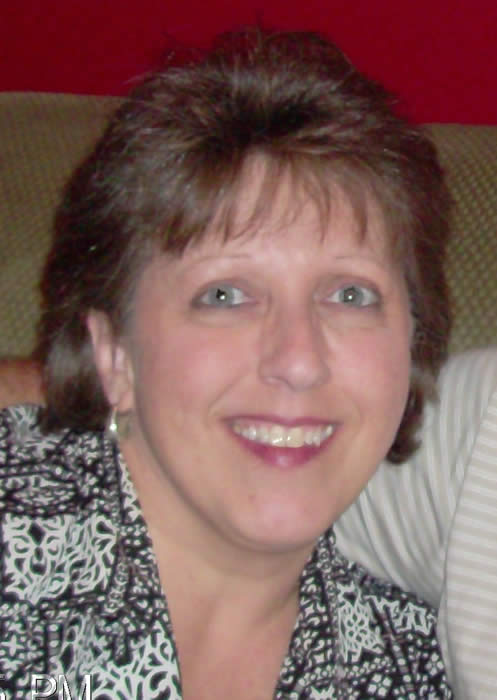 CHRISTINE'S THEMES: CREATIVE THEMED ACTIVITY PROGRAMS
By Christine Jennings
VIETAMESE THEME

Vietnamese language translation free on-line site: vdict.com and click on translation.
This seems to be a good site that you can type up questions, translate to Vietnamese (or any language they offer), copy to a word doc then give your Vietnamese resident the form to answer. You can put the English translations below it so both you and the residents will know what it says. Make the questions simple to find out their likes and basic interest. If you make them yes, no or multiple choice questions then you will get the basic information you need for your assessment sheet. You will have to observe the resident closely to determine what type of skill level they have, at least until you can get a human translator who can evaluate the resident properly. Here is an example of a few lines I typed in to translate:
Hello, my name is Christine.
Xin chào, tôi tên là Christine.
How are you?
Bạn khoẻ không?

I would like to get to know you by having you answer some question

s.


Tôi muốn làm quen bạn của bạn có câu trả lời một số câu hỏi.
The site offers two different Vietnamese translations. I copied result #1 and I am guessing it offers a result #2, because of the different Ethnic groups in Vietnam. You can try to see which version better communicates with your resident. This might help you or them to learn each others language. Also check out the community blogs. One blog referenced the family titles:
Parents to children:
- children : con
- father : ba
- mother : mẹ
- grandfather: ông (father's side: ông nội / mother's side:ông ngoại)
- grandmother: bà (father's side: bà nội / mother's side:bà ngoại)

Addressing other people besides family:
- younger person : em (male person: em trai, female person: em gái)
- older person : anh (male), chị (female)
This sentence is how a father instructions to his children and it must be said exactly this way:
You have to finish your homework before going to sleep. Are you hearing me?
Con phải làm xong bài tập trước khi đi ngủ. Con nghe ba nói không?

Health Care translation: Visit healthinfotranslations.com, then enter Vietnamese in search window and click on any subject or subject topic. This site has an entire translated pdf files for any medical instructions including exercise programs for therapy. This is a great site to help with your Vietnamese residents.
Culture site: vietnam-culture.com
This site covers it all food, music, clothing, etc… Create an activity based around the Vietnam culture to introduce the new residents to the rest of the facility community. This might help them feel more comfortable and will help your residents to understand the Vietnamese residents.
Vietnamese theme activity:
Discussion – Talk about the general geographical information. On Vietnam-culture.com click on travel tips and then overview which give you general information like population, capital, climate, etc…
Show and Tell – Ask the Vietnamese resident's family if they would come speak to the group and possible show traditional clothing, and music. If they choice not to then check out some cultural video from the library or download some to show on the website or YouTube.
Word Game - Make posters flash cards with English words translated into Vietnamese along with pictures to match. Use common words such as such as shoes, toothbrush, hat, hair brush, etc. See if there is a language expert in your area at the local college that speaks both languages to help the residents to pronounce the words correct.
Match Game– Set up some tables with items such as shoes, toothbrush, hat, hair brush, etc… and have Vietnamese words listing on a sheet of paper in one column and the English words in a second column in different order than the Vietnamese order. After they have reviewed all the items, then instruct them to match the Vietnamese with its English word. This is something they can keep since they can later us it as a reminder guide. (NOTE: to help the residents learn some of the language, use the same words in both games)
Vietnamese Coffee house - Read some of the Vietnamese Proverbs found on the website under literature, which has both their languages and English. If you print them out maybe one or both of the Vietnamese residents could take turns reading them while you or an American resident will read it in English. The residents can enjoy some Green Tea Chai or French Vanilla & Vietnamese Black Tea. You could also serve some rice cakes or flour cakes. You can find recipes on line or go to a World Market to purchase.
Craft – Vietnamese are noted for their silk paintings. Check with a college art teacher to see if they or one of their students would be willing to come out and teach basic instructions on the art of silk painting. OR Purchase plain fans and let residents paint or decorate. This can use the fans when they learn the Fan Dance.
Learn and Dance – Talk about some of the Vietnamese dances and either show or ask a dance studio if they can teach the residents some of the dance moves on the fan dance. I found this site that notes how some of the movements are done because they are movements they use in everyday life. Check it out: homelanddance.com
OR
The facility could host one of the Vietnamese Festivals to invite the community as a marketing event to promote the facility culture diversity.
I hope this information helps and once you start to read about the culture you will find some great ideas for many more activities to come.