resources and links > programming > special events/themes> christine's themes >name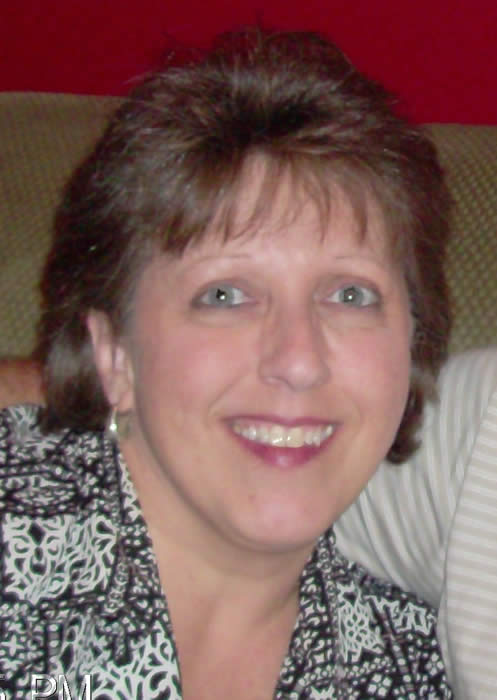 CHRISTINE'S THEMES: CREATIVE THEMED ACTIVITY PROGRAMS
By Christine Jennings
WHAT'S IN A NAME

The purpose of this theme is to get the residents to know about their name and the names of their facility neighbors. So make a list of all the residents, staff and volunteers names and begin your research. Behindthename.com gives you the etymology and history of first names in most languages; it also has a name translator. You can also find more information on what the name means on NamesAZ.com. When you enter a name in the site search window it will bring up the name and you will have to click on the name to get the origin meaning.
Facility Discussion – Hand out name tags you have made with each persons name on it along with the origin and meaning. Ask everyone to wear their name tags all day, so others can learn the meaning of their names. Talk to the residents about their names and if they remember why they were named their name by their parents. Do they have a first or middle name they don't like or is there another name they would have liked to be called instead of their given name? If the staff can attend the discussion then ask them questions too, so they can participate with the residents.
Words in a Name – Depending on the function level of your residents you can either have paper and pencils for them to do this game or you can have a large white board to write on as the residents give instructions. If the resident is working on this on their own then they will need to write out their name on the paper and then list out a word they see with in their name. If you are writing for the group, then pick on persons name and write it on the whiteboard. Ask the residents to find words in the name only using the letters in the name. Example:
Christine

Chris
Christ
This
Is
Rest
Crest
Hen
Tin
His
Stern
Stir
Ten
Trench
The
Their
Etc….you get the idea. Do this for each resident's name. The residents that are working on their own see who has written down the most words using only the letters in their name and give them a goody.
Craft – Purchase large wood letters for the first letter of each resident's first name. Let them paint and decorate so they can display in their room or on their room door. If you don't want to us wood, then purchase the large sheets of foam felt and let them cut out the letters of their name. They can glue the letters on a single large sheet of colored foam felt; add a ribbon so they can hang it on their door.
Sing-a-long – Check out the song "The Name Game" by Shirley Ellis. She made this name rhyming song a hit back in 1965 and it came out again in the 70's. Wikipedia has information about the singer and the song. On Wikipedia under External lings click on "An Online Name Game" this will take you to a cox-tv.com that has the lyrics to Ms. Ellis "The Name Game" song. I also found on YouTube an old video of Ms. Ellis singing this song. If you can download the song this will be a treat for your residents to enjoy and some will sing a long. Try singing the song using the rules of the song and a residents name or let the residents try their hand at the song.
Cooking – Collect a list of your resident's favorite snacks. Make sure to write the residents name along with their snack food. Then for your cooking activity make some of the snack if possible, like cookies, sweet breads, cakes and if they like potato chips make them. After you and your residents make all the snacks tell them they will enjoy them during the social time. Also ask suggestions for punch or special drink mixes that you can serve during the social.
Social – With all the food you and the residents made during the cooking activity set all the food out on the tables. In front of each food dish display the name of the resident(s) that suggested the food item. Name the punch or drinks after the person that suggested it as well. Let the residents enjoy the snack and encourage conversations about names.
Nick name game – Make a list of names on a white board. Ask the residents to give nick names that people use instead of the original name. Example: William = Bill or Will, Robert = Bob, Richard = Rich or Rick, Christine = Chris or Christy or Tine, Cynthia = Cindy, Kimberly = Kim, Kimmie, Kimbo, etc…you get the idea. If you want to make it a competition then divide residents into teams and keep score. One point for each nick name they can think of from a full name. Choose some difficult names that normally don't have nicknames or shorten names. Afterwards over some cool refreshments ask them some nick names they remember people they knew had. This may turn into a laugh-a-thon with some of the nick names they confess to.
Name that smell – Take some old medicine bottles and cover them with white labels so you can number them. Place different items in each that have a distinct smell to it and make note what you put in each bottle. Example: Rose oil, garlic juice, honey, any type of lemon or orange oil, etc… Then let each resident take a turn smelling the bottles and noting their replies. This would work best for small groups or a one on one activity to take to their rooms.