STORIES
---
POEMS
---
MUSIC
---
BOOKS/MANUALS
Also from Danny Pettry
Check out this free e-book with inspirational quotes
VIDEOS
An Attitude of Gratitude




Check out my movie based on the article, "Frustrated, Burnt, Angry and Resentful: A-Z Tips for Recreation and Activity Professionals Who Need a Boost!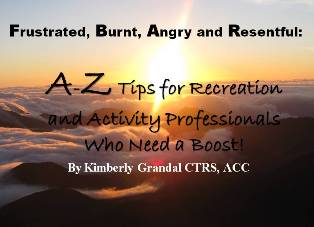 Check out my other inspirational movie with inspiring quotes.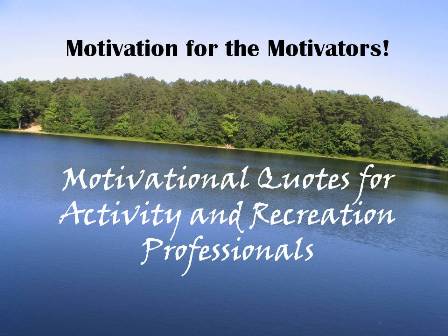 Simple Truths
If this doesn't make you smile, then I don't know what will! Jessica's Daily Affirmations.
---
QUOTES
"It is the caring, liveliness and enthusiasm that one puts in activities that brings a smile on the faces of our clients and their loved ones." Marline E. Jean, BA, ADC,CDP. Cedar Grove, New Jersey