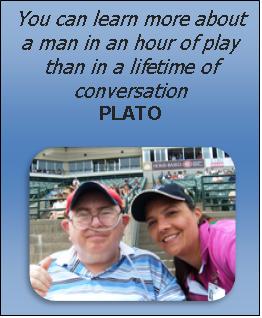 home > about TR > recreative resources' philosophy
RECREATIVE RESOURCES' PHILOSOPHY
The philosophy of Re-Creative Resources, Inc. is that recreation and leisure are necessary components of life which are essential to the well being of all individuals, regardless of their physical, emotional, or mental condition.
With people living longer, it is increasingly important to provide opportunity for these individuals to continue to enrich their lives. Recreation programs in health-care facilities should be carefully designed to meet each individual's needs and interests. Individuals in health-care facilities should be offered opportunities to engage in social, cognitive, spiritual, physical, sensory stimulating, diversional, empowering, and creative-expressive activities, that have meaning and purpose.
The implementation of the 2006 revised CMS Guidance to Surveyors for Activities also emphasizes the need for person-appropriate activities. Long-term care facilities across the country are beginning to make these dramatic quality of life changes. Re-creative Resources, Inc. can help develop a program of activities and recreation that is therapeutic, educational, individualized, interdisciplinary, and fun for everyone.