CMS REVISED REGULATIONS - RESOURCES
The long awaited phase II of the revised CMS regulations are here. Are you ready? Yes, it can feel very overwhelming but I believe in you! Activity Professionals have been providing high quality, person-centered, creative, adaptive, interdisciplinary activities for years now. You totally got this! This really is the time to strut your stuff and shine your light!

As of November 28, 2017 our beloved Ftag 248 is now referred to asFtag 679, Activities! It will take some getting used to.
In my research, I've found some excellent resources for you. Please be sure to check them out if you haven't done so already.

I'll add to it as we go along. We are all in this together so if you have a great resource, please feel free to let me know and I'll include it on this page. I know you are going to do great. Go get 'em!

VIDEOS

The New Regulations: Ftag 679
Activities: Do they meet the needs and preferences of each resident?
Presented by Dawn Worsley ADC/EDU/MC
President, NCCAP
Watch on Youtube or below


Integrating Phase II New Requirements of Participation into Practice
Presented by Dawn Worsley ADC/EDU/MC
President, NCCAP
Watch on Youtube or below


Resident Rights
NAAP Webinar
Presented by
Lori Smetanka, Executive Director, Consumer Voice
Watch on the NAAP website

Longterm Care Requirements, What you Need to Know -Phase 2
By Eva Green Koopersmith, Esq
Partner/Director
GarfunkelWild, P.C.
Watch on Youtube or below


Federal Nursing Home Regulations-What's in it. What's Not
Presented by
NCCNHR The Consumer Voice
Watch on Youtube or below


A Deeper Dive into the Revised Federal Nursing Home Requirements - Part 1
*Assessment, Care Planning & Discharge Planning
*Transfer/Discharge
*Nursing Services
*Unncessary and Antipsychotic Drugs
Presented by
Eric Carlson, Directing Attorney, Justice in Aging
Toby Edelman, Senior Policy Attorney, Center for Medicare Advocacy
Robyn Grant, Director of Public Policy and Advocacy, Consumer Voice
Lori Smetanka, Executive Director, Consumer Voice
Watch on Youtube or below

A Deeper Dive into the Revised Federal Nursing Home Requirements - Part 2
*Admission, Return, and Bedhold
*Visitation Rights
*Rehabilitation Services
Presented by
Eric Carlson, Directing Attorney, Justice in Aging
Toby Edelman, Senior Policy Attorney, Center for Medicare Advocacy
Robyn Grant, Director of Public Policy and Advocacy, Consumer Voice
Lori Smetanka, Executive Director, Consumer Voice
Watch on Youtube or below


A Deeper Dive into the Revised Federal Nursing Home Requirements-Part3
*Return to the Facility
*Grievances
*Resident & Family Councils
*Quality of Care
Presented by
Eric Carlson, Directing Attorney, Justice in Aging
Toby Edelman, Senior Policy Attorney, Center for Medicare Advocacy
Lori Smetanka, Executive Director, Consumer Voice
Watch on Youtube or below


Building a Pathway from QAA to QAPI
Presented by Dawn Murr-Davidson
PHCA Director of Quality Initiatives and Clinical Services.
Watch on Youtube or below


ARTICLES/TOOLS/MATERIALS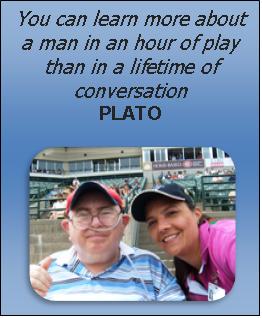 Be Proactive with new CMS Regulations
By Susan LaGrange, McKnight's Longterm Care News
Read article

CMS Surprise: New nursing home survey process to debut in late 2017
By Elizabeth Leis Newman, Senior Editor
McNight's Longtern Care News
Read article
Download the final rule at
https://www.federalregister.gov/documents/2016/10/04/2016-23503/medicare-and-medicaid-programs-reform-of-requirements-for-long-term-care-facilities
Phase 1 Implementation of New Nursing Home Regulations
Surveyor training site


Necessary Downloads including crosswalks, manuals and materials
Download from the CMS website


Great resources from the National Longterm Care Ombudsman Resource Center
See what they have here