NEWS AND ANNOUNCEMENTS
Welcome to the Re-Creative Resources Inc. news and announcements page. My website continues to grow so here's a great place to check to see what's new to the website.
9/18/2017
The Know Your Rights Bingo Game has been revised just in time for Residents' Right Month in October!
6/7/2017
The latest Rec-Room newsletter is out. Check out who the real Wonder Woman is!


4/19/2017
Have you noticed anything different? The Re-Creative Resources' website got a make-over!
3/7/2017
http://ymlp.com/zBQNvt
Spring Training March 2017
3/7/2017
Check out our latest sale! (Note: this sale is over)

2/15/2017
New staff inservice!!! http://www.recreativeresources.com/recreation.inservices.htm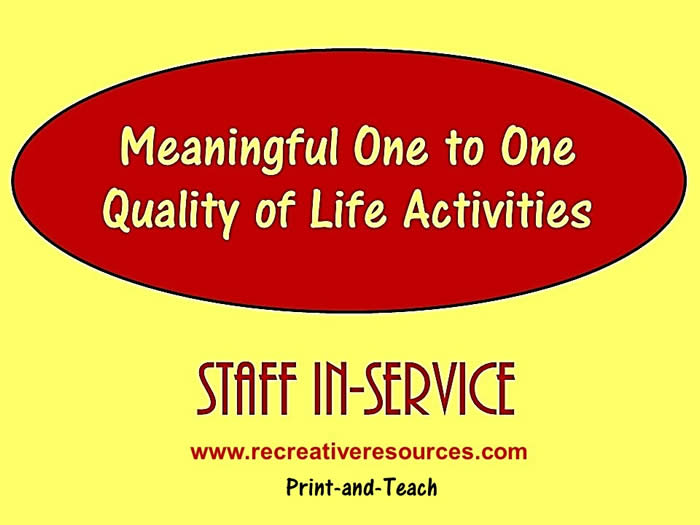 2/24/2017
All 30 minutes inservice packages were increased to 60 minutes (no price increase).
Two options now available for the popular Breaking Down the Silos: An Interdisciplinary Approach to Quality of Life In-Service. You can now get either a standard edition or deluxe. The deluxe includes a PowerPoint. Learn more at http://www.recreativeresources.com/recreation.inservices.htm
1/9/2017
Grab the latest Rec-Room. - Activity Professionals' Week Special Edition!
View online: http://ymlp.com/zjz5Fw
PDF: activproweek2017
1/9/2017

I added an entire spiritual activities section to the Activity Resource Center!
Join today!