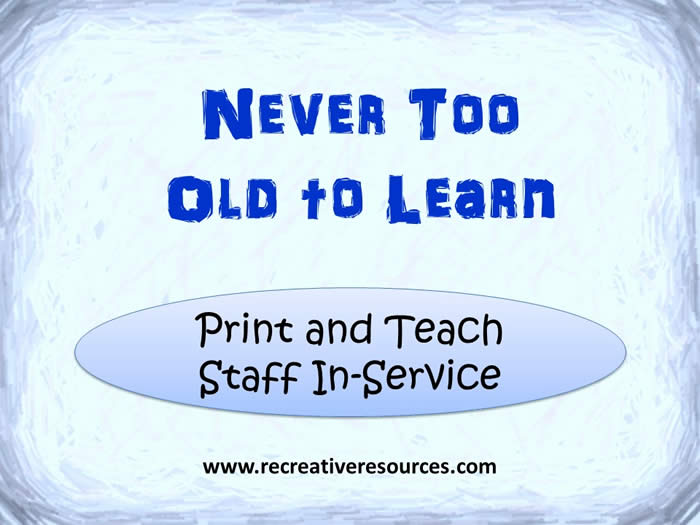 This 60-90 minute inservice is designed to assist the Recreation/Activity or Staff Educator in providing an overview of educational activities as it pertains to older adults and elders. This is introductory material.

Participants will be able to:
*identify 3 or more benefits of educational activities for the elderly.
*discuss 3 or more characteristics of the older learner.
*identify various physical, cognitive and social barriers to learning that the elderly may encounter.
*identify at least 10 educational activities for the elderly in the LTC or other geriatric setting.