CRYSTAL STORE HOME PAGE
A variety of crystals and minerals are available in tumbled form, cut and polished, rough, druses, mojo bags (power pouches), crystal grid kits, points, and more. I think of myself as a Crystal Foster Mom. I care for these sparkly beauties while they are waitiing for the perfect home. Once I bring these lovelies home, they are not kept in plastic or thrown together in a big heap. They are all cleansed and re-tuned accordingly and reside in a lovely sacred space I call the "Zen Den". Let's just face it, I'm a crystal hugger and proud of it.
Every other month (or so), I host a Crystal Showcase Video in which I feature various crystal friends. This is a great opportunity to see the crystals from various views. It's a first come, first serve showdown, but please know you may also adopt crystals at any time by shopping in the store below. Need help selecting crystals? Check out this video before you browse. No shipping outside of the United States or Canada at this time.
A-Z Index of Crystals

Easy to use alphabetical list of crystals
that are available for adoption

Accessories

A variety of bags, stands, and other products for your crystals

Affirmation Stones

These inspirational stones are great for plants, sacred space, on desk, etc.

Chakra Products

Chakra balancing jewelry, mojo bags, pendulums, kits, and more

Crystal Chips

A variety of crystal chips in bottles
or by the ounce.

Crystal CLEARance

Check out what's on sale or any
special offers that are available

Crystal Kits

E-books and E-kits

Grid Kits

Jewelry

A variety of gemstone bracelets are available at affordable prices

Pendulums

A variety of pendulums to to assist
with energy work and intuition

Power Pouches/Mojo Bags

A large selection of power pouches
that pack a powerful punch

Sage/Smudging

New Mexico and White Sage sticks and leaves to smudge the grudge away

Shapes and Carvings

Flat stones, arrowheads, hearts,
and other carved shapes

Showcases

The showcase videos feature a variety crystal beauties available for adoption
Services and Coaching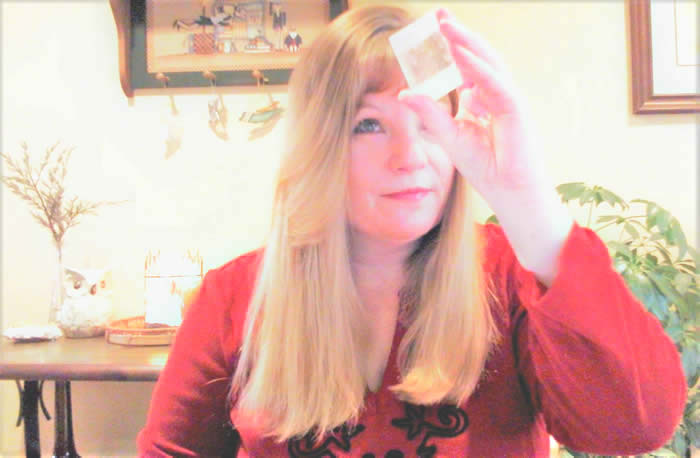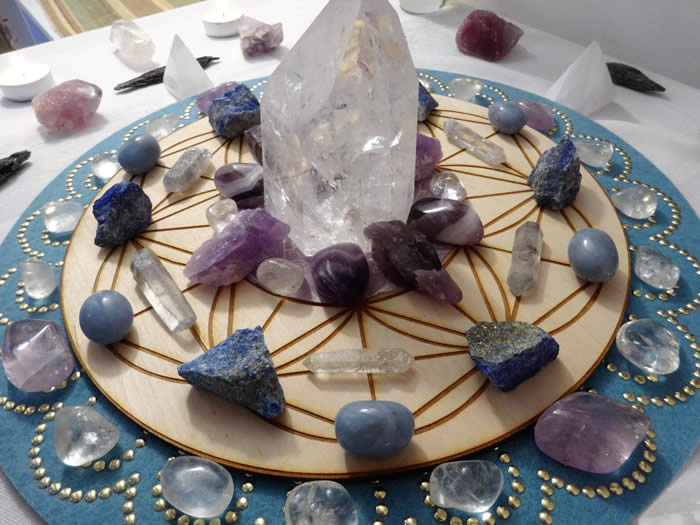 We offer crystal coaching/education, crystal healing, and intuitive services.

Check out what other's have said!
"I've brought crystals from a lot of different businesses and people but none of them compare to Kim.. Not only does she take really good care of them but she has a group on Facebook where people can share crystal experiences and ask questions.. I love opening packages from her, the crystals smell like they were just dipped in incense and they feel amazing.. Plus she sends some incense cones to cleanse them with. All in all, she takes amazing care of her crystals and adoptees and there's no one like her." Allison M.

"I've adopted several wonderful crystals from Kim , her website is easy to use and has beautiful inspiring links of poetry, healing, and tips to improve life! Her customer service goes beyond the standards , she will timely answer any questions and help guide you on selecting a crystal or service that will benefit your needs ! Kim is very prompt on shipping your orders and communication !She invest her whole heart into the care of the products & crystals she offers as if they were her own ! I highly recommend Kim for your crystal & spiritual needs you won't easily find such compassion and care from other online companies as you will from Kim ! I will definitely be ordering again! Shirley Ann Garcia. Octobermoon Cleanse.
"I've shopped for crystals at many online stores, but I've never had the kind of customer experience that I do with Kim. Every point of the process is infused with love and care. From the showcase, to the packaging, to the moment the order arrives in your mailbox, you can't help but feel that you're getting something extra special that was wrapped in pure Divine Love before making its way to your door. Kim is exceptional at making sure you are getting the best possible deal and that you're educated about the stones you're choosing to purchase. I look forward to every month's showcase when I can see what's new in the store and add to my collection knowing that whatever I buy, it will be amazing. You won't be disappointed! Jackie Nees, Zen Glow Wellness.